cloth buffing wheel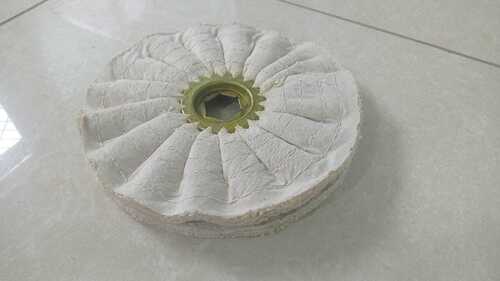 cloth buffing wheel
Product Description
L Pleated Buff wheel :
L pleated buff wheels are available in Grey, Mill treated yellow, Mill treated Blue, Mill treated Red and other varities as per customer's application and selection.
Sizes :
Diameter 6" OD to 24" OD wheels can be made.
Application :
Widely used Aluminum, SS and Autombile component polishing. Pleated structure of buff helps to retain the compound beter. also provides flexibility for uneven surface finishing.
Request
Callback
Additional Information:
Production Capacity: 1000
Delivery Time: one weeks
Packaging Details: as per customer